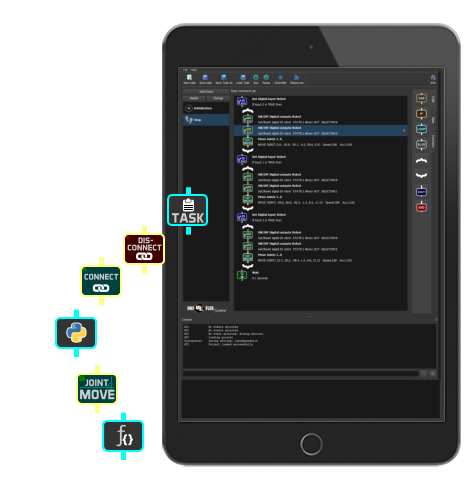 Just at your fingertips...
You will be surprised how fast you will have grip on the software.
Just move the cobot to a position and teach the point. Load a picture and create your path with polygons, rectangles and circles.
Put your cobot in free move and direct it to a certain destination.

Easy drag and drop programming

On the fly debugging

Build-in python interpreter

Build own functions with arguments

Modbus IO communication

Windows, Linux compatible software

PLC connectivity digital IO or Modbus

Online output result window

Copy / Paste functionality