Here you will find all
technical answeres.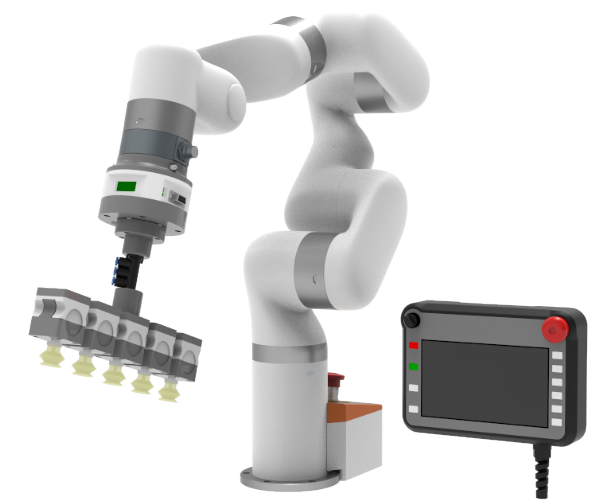 UNI400

UNI700

UNI850

SPECIFICATION

Payload
600g
5Kg
440
700

850
6
Weight
7.2kg
12.2kg
20kg
Motor Type
Servo / Harmonic gears
Absolute encoder


17 bit
Max. speed (m/s)
Ambient Temperature Range
0-50°C
Power Consumption
Input Power Supply
Power Supply
IP Classification
IP54
ISO Class Cleanroom
5
Robot Mounting
Any (4)
End Effector I/O
2*DI/2*DO/2*AI/1*RS485

Control Box
Integrated

Seperated

Control Box Digital I/O
DI*8 - DO*8
Control Box Analog I/O
AI*2 - AO*2
I/O Ports
RS-485 / Ethernet TCP-IP
Programming GUI
UNI-FLEX Studio software
Communication Mode
RS-485 / Ethernet Modbus
Materials
Aluminium, Carbon Fiber
Footprint
130x120 mm

Ø 126 mm
End Tool Flange

DIN ISO 9409-1-A50/63(M5*6)
You have a problem?We listen and searchfor a solution
You encounter an automation related problem? We are always willing to listen, search and participate in your quest for an answer.

We can also offer assistance in automating a wide range of production processes.
More than 30 years of experience in industrial automation makes us your ideal partner in your search for reliable, more efficient, cleaner and faster production processes.